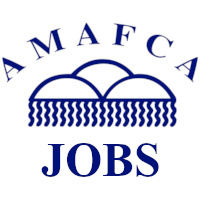 The Albuquerque Metropolitan Arroyo Flood Control Authority (AMAFCA) is seeking a Director of Operations with at least (10) years of experience as a licensed professional engineer.  This individual will be responsible for the inspection, maintenance, and operational readiness of all AMAFCA flood control facilities, including, performing professional engineering services, contract administration, and project management for design and construction of flood control facilities.
AMAFCA offers a competitive salary, based on qualifications, and a full benefits package.  The successful applicant must have a valid New Mexico driver's license and show proof of automobile insurance. Must have a favorable background and credit investigation and pass a pre-employment criminal background check.
Qualified individuals should submit a cover letter and resume including salary history, to AMAFCA, 2600 Prospect, NE, Albuquerque, New Mexico 87107 or via email at employment@amafca.org.  Please place "Director of Operations" in the subject line.  No phone calls please.